It is no news that the online sports betting industry around the world is becoming more popular every day, as gambling has been around as long as the prehistoric humans. More and more people enjoy putting some money on the matches they watch, in order to make a profit or to simply enjoy the experience and the thrill that betting on sports events can provide. However, in this profitable industry, there are more and more cases of fixing matches in order to meet some good bets; professional cycling, unfortunately, is not immune to it.

How is this possible?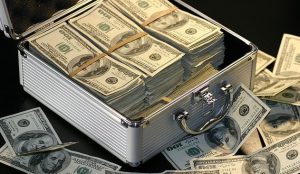 The sports betting industry is worth thousands of billions of dollars, and with that kind of money, it is not difficult to imagine that it can be used to force a certain outcome of a particular match. This dubious nature of betting is additionally skewed by the fact that ninety percent of bets that are placed are illegal. The development of technology, unfortunately, provides yet another opportunity for influencing the outcome of a match.

How does this affect cycling?

Professional cycling is already more liable to tampering because there is a tradition among the athletes to make arrangements among one another, in order to let each other take the lead, or win a certain stage of the race. The fact that this can go by unsanctioned is already a great blemish on the reputation that this sport has. Moreover, the technological equipment that cyclists use is also a potential way of fixing races. Radio communication that takes place between the cyclists and their cars can also be used to monitor online betting, and adjust the stats of the race accordingly. That is why the chairman of the Union Cycliste Internationale, David Lappartient, has moved to ban all radio communication that the cyclists use.

What are some of the ways to prevent fixing races?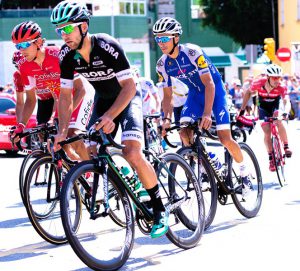 The concept behind it is seemingly simple –prevent any athlete from having an illegal advantage. This sport has advanced significantly when doping is concerned, from almost all cyclists using drugs in the past, now hardly anyone dares to do so, as one-third of all biological passport controls worldwide is for cyclists. Still, there are numerous ways that athletes can cheat, one of them being mechanical doping. That refers to a small motor, concealed inside the bike, which allows the athletes to perform better, without too much strain. The UCI announced that they are going to combat this by purchasing expensive scanners that can discover hidden machines of this kind.

What does the future look like?

We can hope that the pressure of the sports betting industry is only temporary, as was the case with the popularity of doping in the '80s and '90s. However, in the meantime, cycling officials need to do their best to prevent any kind of illegal activity from taking place, in order to truly preserve the purity that this sport has, both for its players and its fans worldwide.